All Girls Garage puts an entirely new spin on how-to automotive television. Confirmed car geeks Bogi, Cristy Lee, and Faye Hadley deconstruct, repair and rebuild everything from classic and contemporary motorcycles to late-model domestic and European performance cars.
Airs weekends on MOTORTREND, check local listings for times.
Bogi
Bogi traces her automotive passion back to high school and the '74 VW Bug she rebuilt from the ground up. After graduating from college with a pre-law degree, she switched gears when she realized how much she missed working on cars. Today she's a master mechanic, teacher, and the proud owner of 180 Degrees Automotive in Phoenix, Arizona.
Cristy Lee
A native of central Florida, Cristy Lee moved to Detroit shortly after graduating from Daytona State College. As an in-demand TV host and sports reporter, she's covered everything from the Detroit Red Wings to AMA Pro Racing and Barrett-Jackson. Between assignments, you can probably find her off somewhere mountain biking, rock climbing, snowboarding or go-kart racing.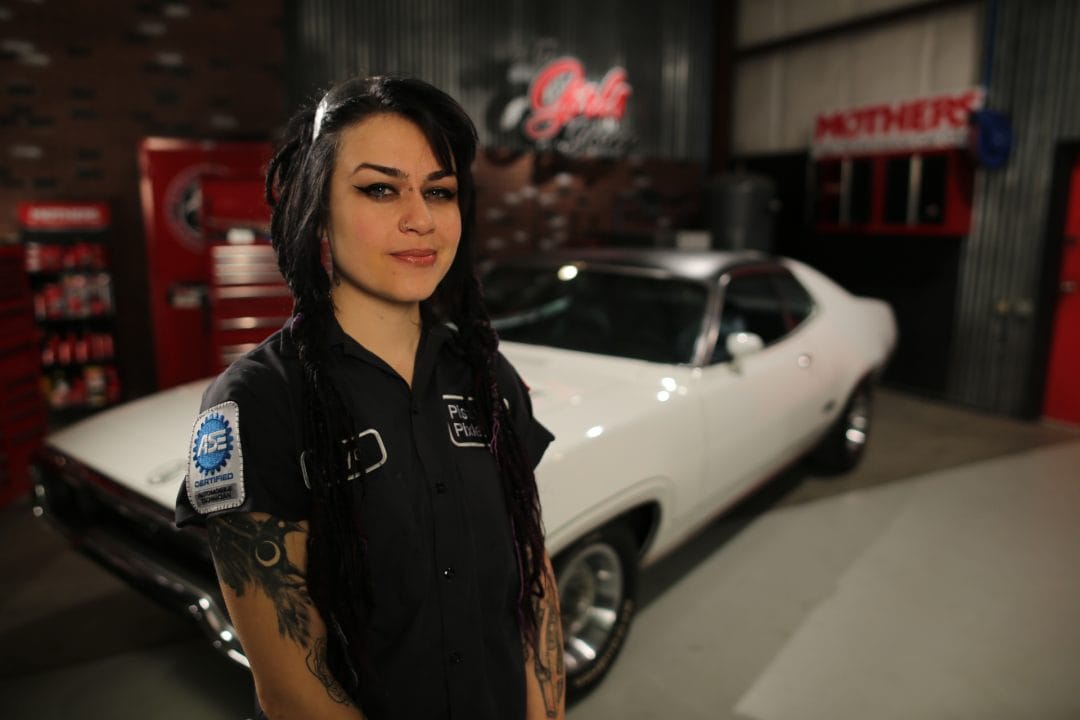 Faye Hadley
Automotive technician Faye Hadley is the owner of Pistons & PixieDust (mobile automotive repair and education by women, for women) as well as one of the founders of #WomanAndMachine, an organization of tradeswomen that hosts daylong, female-centered, automotive workshops across the country. She also teaches a series of popular, hands-on workshops for women several times a month.
Let us tell your story
Get in touch with us today to have your product featured on Two Guys Garage!