Brenton Productions
Experts in Branded Storytelling
The one true method of captivating an audience is with a great story – one that not only gets their attention, but gets them invested.
Our audience is the enthusiast – passionate, knowledgeable, and hungry for more.  That's why we create how-to TV programming made to educate, entertain, and inspire.  We do this with high quality, cost-effective production values that delight our clients and deliver solid ratings performance for our network partners.
What We Do
With over 20 years working with networks like SPEED, FOX, Velocity, Discovery, and MotorTrendTV, we are trusted experts in branded storytelling.  Our network partners rely on us to deliver authentic programming that's on-schedule and on-budget. We've earned a reputation of being dependable, consistent, and easy to work with by taking on projects with a spirit of collaboration, a penchant for problem-solving, and a can-do attitude.
From creating original TV series for a new network launch, to covering major events in the automotive industry, to helping aftermarket brands cultivate authenticity and grow their business from "mom-and-pop" to "non-stop", our focus has always been telling – and creating – Success Stories.
Like many great stories, the inspiration for our company name starts with the sea – specifically, the waters off Newport, Rhode Island.  One of our founders, veteran automotive industry marketing professional Frank McGonagle, was an avid sailor and was very familiar with the challenges presented by the rocks and shoals in the often-foggy conditions of New England.  He came to greatly appreciate the many buoys, lighthouses, and other navigation aids, especially the lightship and light tower marking Brenton Reef of Newport.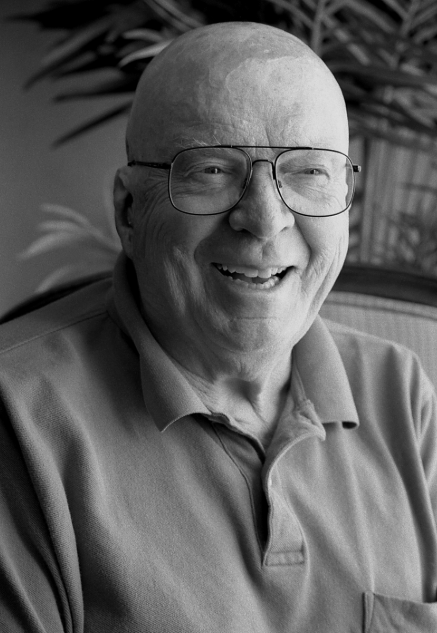 Originally stationed on the reef in the 1850s, the Brenton Reef Lightship guided sailors of vessels both large and small safely into Narragansett Bay.  To Frank, the lightship is the perfect symbol of the vision of our business – to help automotive aftermarket brands successfully navigate the hidden obstacles and challenges of television advertising and product integration to reach their maximum target audience.
Lighting the Way
Frank was certain that well-produced TV with authentic content and trusted expert hosts would provide aftermarket brands with an ideal harbor for branded entertainment programs.  With this mission in mind, Brenton partnered with TNN to develop Shadetree Mechanic – the first automotive how-to TV show with products and brands integrated into the storyline.  This series was reimagined as Crank & Chrome, and again as Two Guys Garage when it found a home on SPEED Channel, which was introduced by FOX in the early 2000s as a dedicated automotive network.
Noticing a rising market in trucks, Jeeps, ATVs, and UTVs, Brenton Productions developed a new series for SPEED called Truck Universe, or as it would later become known, Truck U.  Not only did this TV series speak to a quickly growing subculture of automotive enthusiasts, but it provided new marketing solutions to brands that made parts and products specifically for niche applications like diesel trucks and off-road vehicles.
For over a decade, Brenton Productions has also produced a one-hour special covering the SEMA Show – the premier automotive aftermarket event, held in Las Vegas each year and only accessible to trade professionals.  In addition to bringing this world-class event into the living rooms of the general public, Brenton Productions provides automotive brands the opportunity to grow their SEMA audience to include not just the thousands attending the event, but the millions who wish they were there.
As Discovery Channel began building its own dedicated automotive network, Brenton Productions was tapped to help launch Velocity by developing two original automotive how-to series with opportunities for product integration.  The Brenton team answered the call by creating All Girls Garage and Car Fix.
Eventually, Two Guys Garage and Truck U were brought to Velocity as well, putting all of Brenton's content and its media partners on the nation's leading automotive network.
Together, these series make up the High Performance Block on Saturday and Sunday mornings – highly-rated appointment viewing for automotive enthusiasts and professionals.
The Path Ahead
In late 2018 Velocity became MotorTrendTV, combining the renowned household name of MOTORTREND with Velocity's powerful lineup of content. As this network and its audience continues to grow, Brenton Productions is growing right along with it, creating new series like Live, Love, Wrench and FourWheeler, which both premiered on MotorTrend+, the network's SVOD platform and mobile app, before joining the network's highly-rated linear programming.
What else lies ahead for Brenton Productions?  You'll have to wait and see.  But we'd love to bring you along for the ride.