As a how-to show dedicated exclusively to trucks, 4x4s and SUVs, Truck U finds monster-truck expert Matt Steele and master mechanic Bruno Massel tackling hands-on projects from DIY maintenance on pickups and SUVs, to serious off-road performance upgrades on Jeeps and ATVs. Matt and Bruno bring humor and fun to the shop, while sharing useful how-to tips on everything from custom paint jobs to metal fabrication.
Airs weekends on
, check local listings for times.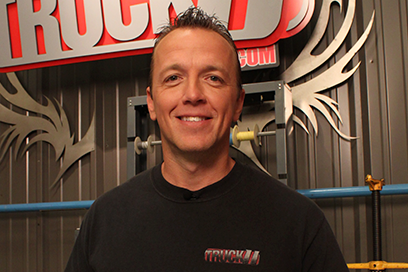 Matt Steele
Known for his fun-loving approach to all things automotive, Matt's career has always been about bringing trucks and people together to create unforgettable experiences. Matt has hosted motorsports events for more than 20 years – including everything from local mud-bog races to Monster Jam events in front of sold-out stadiums of 70,000 fans. In addition to hosting Truck U since its premiere in 2004, Matt is a hugely successful entrepreneur and owner of Trucks Gone Wild, the worldwide leader in mud-themed off-road entertainment.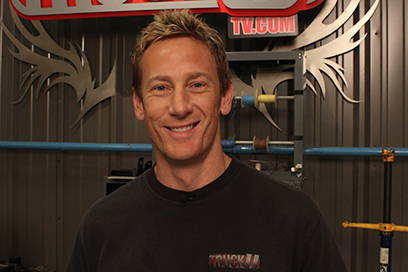 Bruno Massel
In his first full season on the IHRA National Tour, Bruno wheeled his six-second, 200 MPH Top Dragster within two rounds of winning the National Championship. In 2001 he made the transition to television commentator for the IHRA racing series. His knowledge of motorsports and winning record as a three-time NHRA World Champion (2009/2012/2021) has propelled him to a full-time career as an in-demand television host covering various forms of racing and automotive programming. In addition to co-hosting Truck U, Bruno has been the host of MotorTrendTV's Garage Squad since its premiere in 2014, as well an analyst for the NHRA on FOX Broadcast team since 2015.
Because Truck U focuses on trucks, Jeeps, ATVs, and UTVs, each episode showcases parts and products specifically for niche applications like diesel trucks, Jeeps, and off-road vehicles.  As award-winning influencers in the light truck and offroad aftermarket, Bruno and Matt bring authenticity and excitement to the brands integrated into each project.
Want to share your brand with truck enthusiasts?
WHAT IS AN INTEGRATION FEATURE?
WHAT IS A TECH TIP FEATURE?
WHAT IS A BREAK ROOM FEATURE?
CALL TO ACTION
From in the studio… to off the grid… when the work is done, it's time for fun. 
PROJECT PAYOFF
Completed vehicle is put through it's paces in a real-world environment. 
TAKIN' IT TO THE STREETS
On location in the truck universe!
Let us tell your story
Get in touch with us today to have your product featured on Truck U!